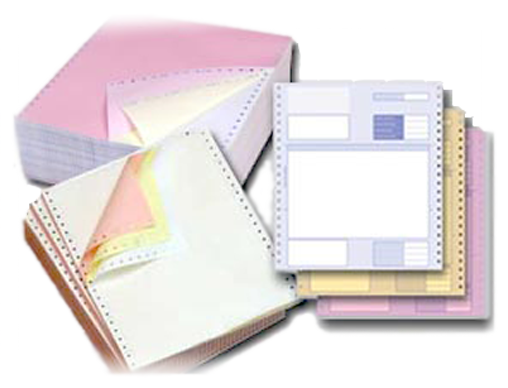 Our high-grade computer forms can be used to clearly produce and accommodate a spectrum of business documents, from invoice, statement, sales order, receipts, delivery order and packing lists to agreements, contracts, estimates, proposals and statements.

The plus is that our competitively priced, superior quality computer forms are attuned to work with all Dot Matrix Printers, and hence provide maximum reliability and durability.

We print one part up to six parts on a variety of paper colours and sizes.

Whether you need Invoices, statements delivery dockets - Sprocket fed 1 up to 6 part , laser fed forms or manual books A4, A5 A6, numbered and bound or padded, depending on your business requirements we can supply it all.

Use your forms to keep your name out there.