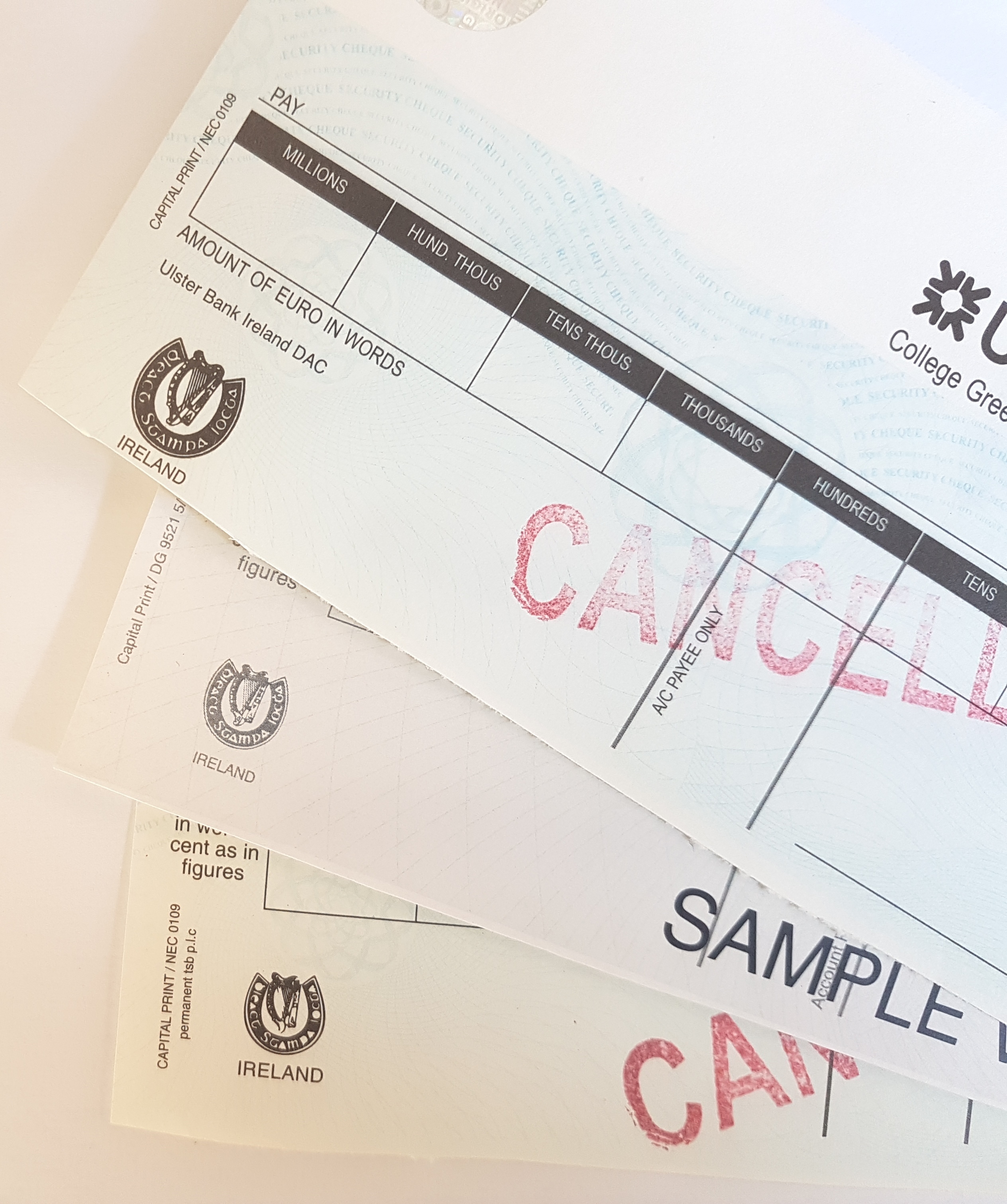 Cheque Printing
Let your customers know your business means business with professionally printed cheques.
Every piece of your marketing material makes an impression, and nothing is noticed quite like a cheque from your company. Available in a variety of shapes and styles, our secure cheques will give you professional peace of mind
For less money, little time, and no hassle, Capital Print will print your laser cheques and manual handwritten cheques, both of which can include your logo or unique design. All of our products are printed on the most secure paper and with the necessary APACs standard security features.
Gift tokens and vouchers are also available with extra security features, In fact, we take security very seriously.
Save time with computer printed cheques.

Get your checks faster than from your bank.

Continuous cheques available for your dot matrix printer

Custom cheques available

Our quality made to order forms apply to all software programs and cater for all industries

We offer in-house design services to enhance your brand and your professional image.

Your cheques will be delivered to your bank fast and efficiently and at a competitive price.

We can print cheques for all banks in Ireland and guarantee the latest security measures which include fraud prevention.